Latest news for Northern Territory
---
OLT registrations for Term 3 2020 closing date 19 June 2020
15th May 2020
Hi Everyone
​We will be opening new OLT cohorts for Semester 2 Term 3 during Stand Down.
the latest form is available at this link:
http://ed.ntschools.net/studserv/studentsupport/Pages/Online-Training-Courses.aspx
Please email us your registration forms (1 per person) by close of business end of Week 9 on Friday 19 June 2020:SpecEdProject.DET@nt.gov.a
Remember to indicate your main choice with 1 and you may give us another 1 or 2 alternative choices.
If you are outside of the NTG intranet system please email the above email address and request the form.
The OLT Team looks forward to welcoming you and helping you to make a difference to the lives of all the students in your care!
Lyndsay Schinkel, Wendy Pelizzo & Charlotte Pitts
PS feel free to call Charlotte on 8944 9315 if you have any queries.
---
Old news
CLOSING SOON - Term 2 Registrations - 22nd April 2020
15/04/2020 17:35:29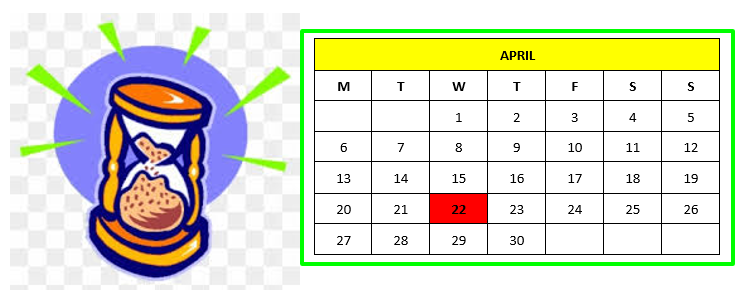 You only have until 22nd April 2020 to register for an OLT Course starting in Term 2.
We are short a couple of people in some courses, so now is the time to register if you want to start an OLT Course. Once we have a minimum of 8 people wanting to do the same course, we can arrange for two tutors and the training can begin. Understand if individuals choose to register for open cohorts which are subject to longer waiting times as the minimum of 8 participants is reached, the closing date is still 22nd April
For further information, please email SpecEdProject.DET@nt.gov.au
To register:
Download the registration form from

iSupport

Email your completed scanned form to

SpecEdProject.DET@nt.gov.au
If you would like to discuss the process, please call Lyndsay on 8944 9304 or Wendy on 8944 9445.
Please note that all face-to-face sessions will now be held via Skype for Business.
...
Meet our New Tutors Trained in Term 1, 2020
13/04/2020 15:15:55
Meet our newest OLT Tutors who were trained in Term 1, 2020. By now, most of you will have met your respective Tutors, either virtually or Face to Face. They work really hard to make your OLT learning experience memorable and we hope that you feel inspired to do a few more OLT courses in Semester 2, 2020. Our OLT Tutors each have other demands within their various workloads (including travel for some and school-based activities for others) we appreciate the time and effort they commit to facilitating cohorts. We owe them a MASSIVE 'thank you'! Without our Tutors, we would not be able to offer so many cohorts and such varied topics.
The new tutors trained in February and their roles are: Rachel Brindal – Education Advisor: Hearing; Judy Chesson – SET Bakewell Primary; Cheryl Edward - Psychologist with Catholic Education and Rosita Kandiah – Teaching & Learning Officer: EAL/D. These turors are Darwin based.
Two new tutors were trained in March and are Alice Springs based. These tutorars and their roles are: Lisa Scarfe – SET Bradshaw Primary and Kristylee Barnes – SET Ross Park Primary.
A further three new tutors tutors were trained in arly April and are also Darwin based. These three new tutors and their roles are: Kate McNeil – SET, Sanderson Middle School; Jaylene Kellam-Stock – Senior Teacher, QTL Reporting and Performance Capability and Main (Charmain) Scoggins – SET Nightcliff Middle School.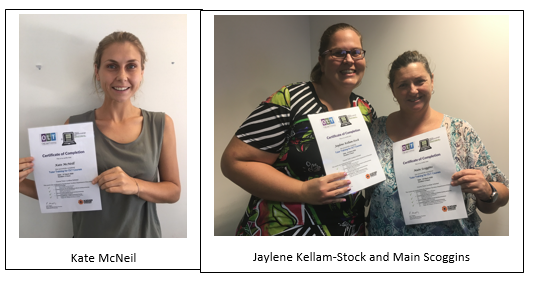 All of our new tutors are looking forward to working with the participants in their cohorts. Some of our new tutors have already begun tutoring their course, while others are preparing to tutor their course, but all are looking forward to working with their cohorts.
Our Team welcomes you all and hope you enjoy sharing your experiences with your colleagues.
If you are interested in becoming a Tutor, please email SpecEdProject.DET@nt.gov.au and we will contact you to discuss your options.
...