Latest news for NSW Department of Education - Disability, Learning and Support
---
Term 1 2021 updates
19th Mar 2021
The Adjusted Learning Team have hit the ground running in Term 1, 2021.
Courses have continued to be in high demand for school staff across NSW.
Moving to include remote delivery as an option for courses has resulted in increased participation as participants do not have to travel to access courses and therefore the courses are more readily available.
There has been an increase in teachers, especially Learning and Support teachers, accessing courses due to the courses now being available remotely.
There has also been an increase in participation in the Dyslexia course due to the implementation of the Literacy and Numeracy Strategy.
Our newest course, Supporting Student Wellbeing and Mental Health, which was introduced at the end of 2019 has been well received and has continued to have an increase in participation across all directorates in NSW.
---
Old news
Term 3 Update
07/09/2020 13:17:13
During the last 6 months the Adjusted Learning team has been busy. The Covid-19 pandemic changed the way the courses were run and produced an increased interest in the courses. The team worked extremely hard to support the continuation of delivery of high quality professional learning. Some changes included:
adapting PowerPoint presentations, participant activities and SMART goal workshops for all eight courses to suit remote delivery

producing a tutor tips and guidelines document to support tutors in remote delivery

conducting remote quality assurance visits to review the way courses are delivered and received 

providing ongoing support to help navigate remote tutoring and remote learning

adjusting resources for remote training of 27 new tutors and refresher training to 36 tutors
We would like to thank all of our tutors and participants for embracing this mode of delivery and congratulate everyone on their enthusiasm and dedication to delivering high quality professional learning to schools in NSW.
We have also attended tutor network meetings organised by two of our local contacts, Kim Webb and Lyn Walkerden. It was good to catch up with so many tutors and participate in discussion on a range of topics. Thank you Kim and Lyn.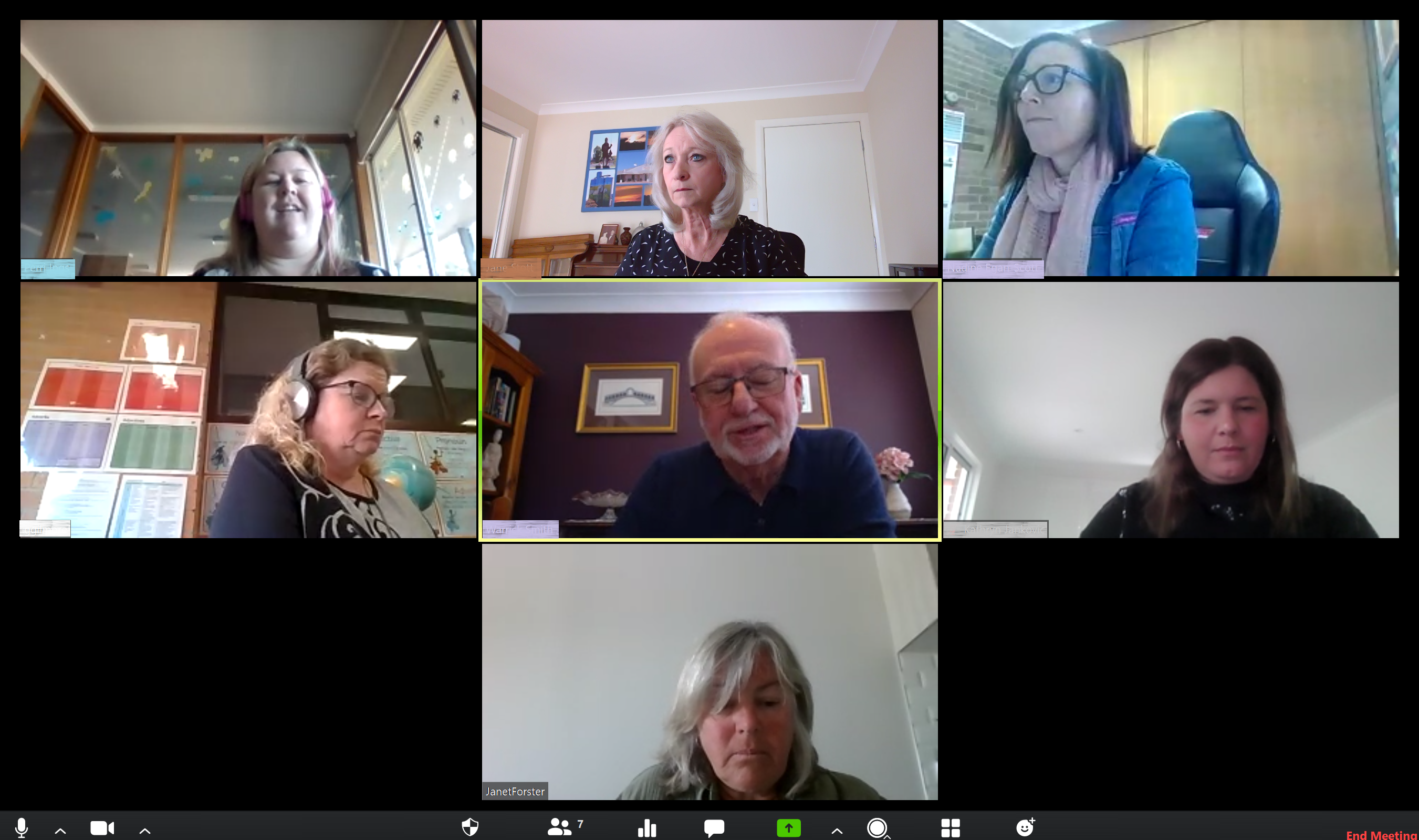 Remote tutor refresher training
...