Evaluation
Evaluation is built into our courses to demonstrate impact on teacher expertise and student outcomes.
Pre and Post-Course Evaluation
Pre and post-course evaluations completed by all course participants compare levels of knowledge and skills before and after completing the course. The graphs below show results across all courses in Australia.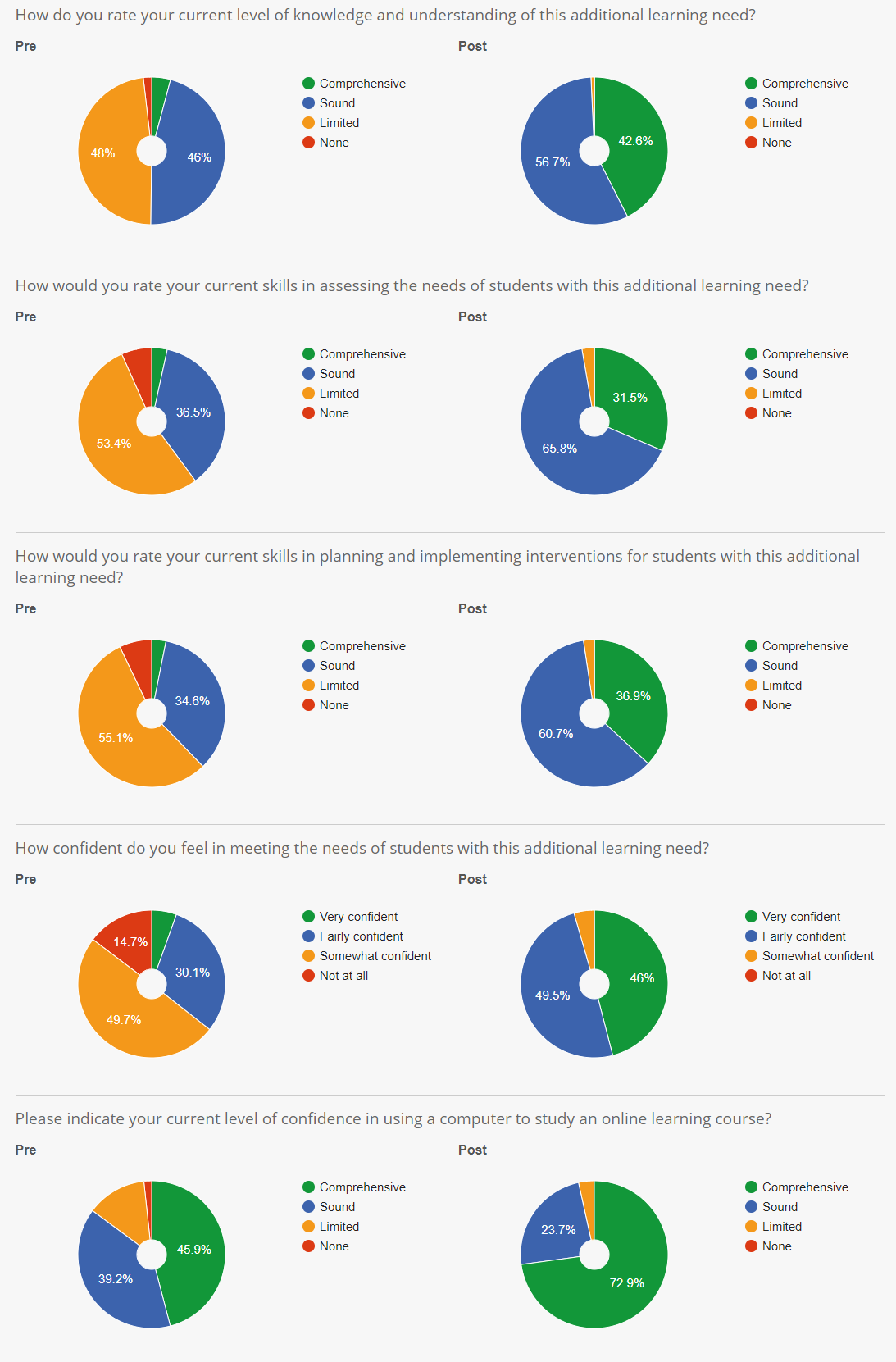 Goal Attainment Scaling (GAS) Evaluation
90 days after completion of the course, an GAS evaluation measures the level of achievement of the goals set during the course. This entirely optional evaluation is completed by more than 1 in 3 participants.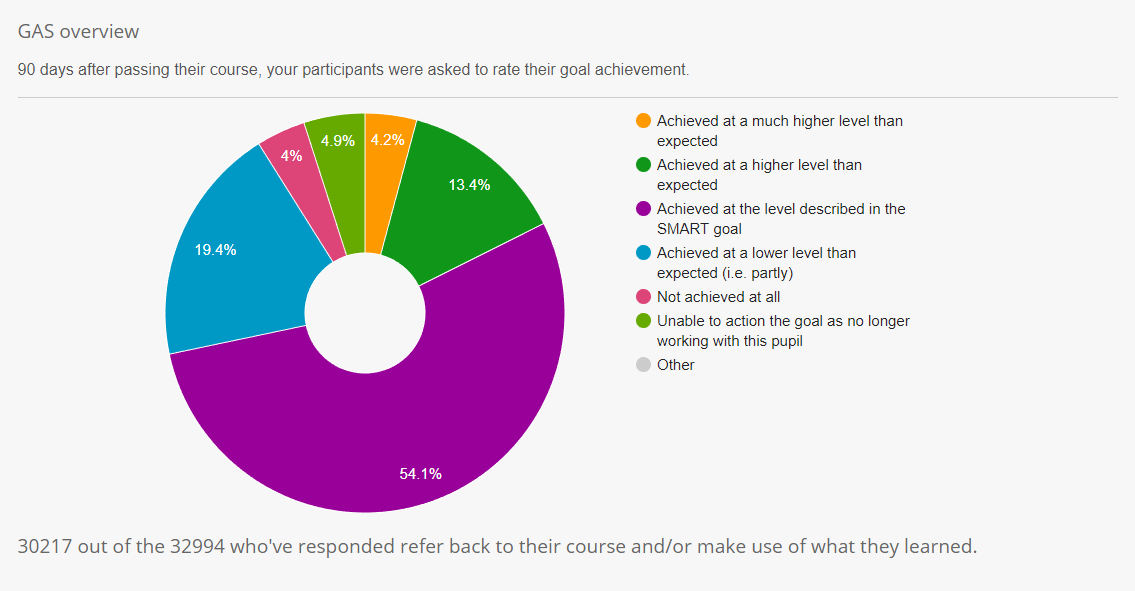 Independent report
OLT courses are mentioned specifically in a report, commissioned by the Australian Government Department of Education and Training, on the impact of training carried out in support of their More Support for Students with Disabilities initiative.
"The OnLineTraining Ltd (OLT) modules for special education needs have been universally well received. These provide a model of what is possible to achieve in accommodating diverse structures for schooling across state, regional and local contexts...
Case Study 1, Evaluation of the More Support for Students with Disabilities Initiative 2012-2014, Phillips KPA June 2015, page 63.